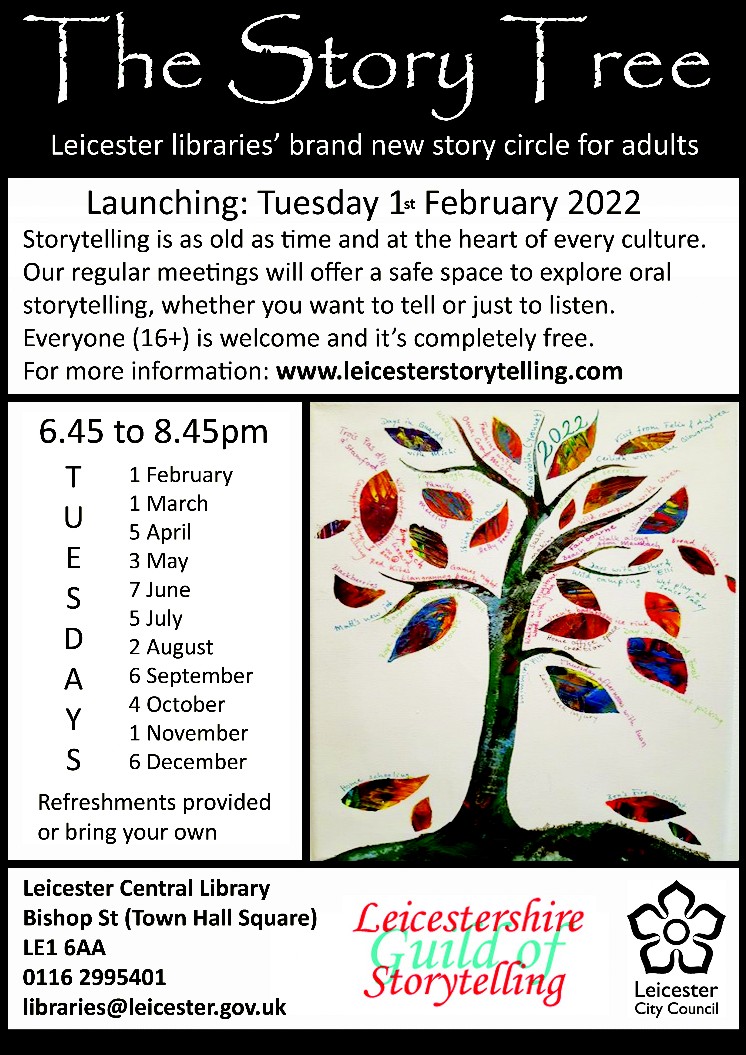 Important - Launch postponed
Due to the rising Covid infection rate and in order to protect health and wellbeing of Leicester residents and library customers, Leicester City Library service have requested that we postpone the launch of The Story Tree. As disappointing as this is, it will only be a temporary delay and we continue to plan for our new launch date on Tuesday 5th of April. Watch this space for further news and a final confirmation.
For those of you who were looking forward to joining us and share our disappointment, use this time to polish your best stories ready for April 5th.
To tide you over, why not check out

www.sfs.org.uk

for events taking place in National Storytelling Week, 29th January – 5th February? They also have details of various clubs around the country who will be hosting online events over the next couple of months.
We look forward to seeing old friends and meeting new ones in April.